Remission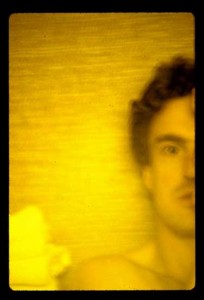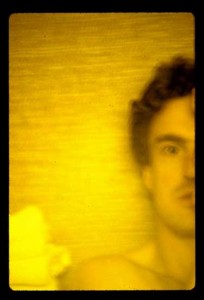 A FringeNYC 2009 Excellence Award Winner for Outstanding Solo Show, this one-man play, created through interviews and collaboration, is the true story of the life of actor Daniel Martin Berkey. For 45 years, Berkey suffered the ravages of schizophrenia. With his symptoms beginning at age six, he experienced a spectrum of challenges, including berating voices and haunting visions, paranoia and catatonia, and addiction to sex, heroin, and alcohol. Then, at the age of 51, homeless and deranged, while walking along a freeway on Long Island, Dan saw a vision – a giant golden cube suspended in the sky from which emanated 3000 winged humanoid figures beckoning him to join them in the World Self. Awaking from the splendor, he walked home, flushed his medications, and has been symptom-free ever since. This is his story.
This play can be performed by one actor.
It has been produced a couple times in NYC. Those productions' page is here.
Some press quotes:
"Further than terrifying. Further than disturbing. Further than uncomfortable." – TheFabMarquee
"Early on in this intense 90 minute solo show (written and directed by Kirk Bromley) performer Dan Berkey makes hand-to-hand contact with most of the people in the audience. That moment of connection is a shrewd, brilliant move, because it guards against us distancing ourselves once the calm, lucid man we've met transforms into a full-blown schizophrenic. The harrowing, claustrophobic show plays like a series of his psychotic episodes during which we're inside his often incoherent stream of consciousness – it feels like a terrifying, violent freefall into insanity. The playwright has very definitely organized the show into distinct vignettes and themes – a section in which a slidehow of graphic pornography segues into candids of non-sexualized female faces is the most wrenching, while a section where schizophrenia proves helpful for the make-believe needed for stage acting is downright funny. Despite the organization, the playwright has done all he can to erase his hand and let the show feel chaotic and random and the performer convinces at every single moment. The result is a one-of-a-kind, undiluted and unforgettable trip into the crazy." – JustShowsToGoYou
"***** [FIVE STARS] One of the many possible symptoms of schizophrenia is alogia: a severe reduction of verbal communication. It's a blessing, then, not only that Daniel Martin Berkley is in remission, but that he commissioned Kirk Wood Bromley—a linguistic maximalist with a knack for poetic density—to help him explain his struggles in this one-man show. It's an excellent pairing: Bromley may speak in "superannuated symbiologies" and aim to "magnify [Dan's] vagaries," but Berkley—in his Jay and Silent Bob T-shirt, cargo shorts and sneakers—remains direct and gut-shot honest. Berkley doesn't always want us to follow him (and God help us if we can get inside his mosaic mind), but whether he's being molested in grade school, doing heroin off a blow-up doll's crotch or recollecting his days acting "the dance of the oculogyric crisis," his intense emotions keep us connected—as do his visions, shared as projected photographs of his childhood and personal work. An actor's bravery is rarely noted, but Berkley deserves a medal for willingly revisiting the spasms, abrasive voices and violence of his past, and sharing this important story in a most electric and rare performance." – Aaron Riccio, Time-Out NY
"mind-blowing" – BackStage.com
"…(for) those in search of theatre that stretches, exercises, jolts, and exalts an audience in 90 intense and harrowing minutes of spectacular wordplay and virtuosic acting…" – nytheatre.com
"This is not a simple, passive kind of theatre, but rather the kind that really makes you fully aware of your feelings. This is the kind of theatre I look for but do not often find." – nytheatre.com