The Bangers' Flopera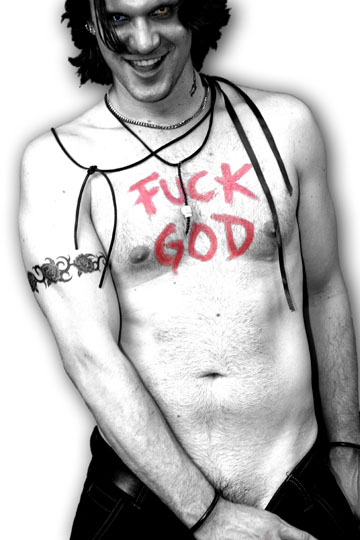 The Banger's Flopera is a rock musical update (or as its subtitle suggests, a "musical perversion") of the infamous Beggar's Opera (the 18th century play which is also the source for Brecht's Threepenny Opera). Where the original featured a cast of beggars, hookers and crooks, this new version features "gangstaz, pornstaz, and popstaz," depicting the many ways in which our captivatingly corrupt culture idolizes and gives political influence to its own destructive elements. With a 16 song score, in styles ranging from rock and rap to torch songs and psychedelic power ballads, Banger's offers a full rock musical experience along with a quintessentially mind-spinning Bromley script deeply steeped in "sex, thugs, and rock-n-roll." True to its source in its ghetto and sleaze themes, it stars the infamous Mac the Knife, who in this version is morphed into a professional pornographer and consummate New York Gangsta, as he cheats, robs and murders his way to the electric chair, only to be pardoned last minute by a criminal-friendly President.
The score for this script, written by composer John Gideon, can be provided upon request.
This musical requires 10 actors.
It was produced once by Inverse Theater at the NY Int'l Fringe Festival. That production's page is here.